About Us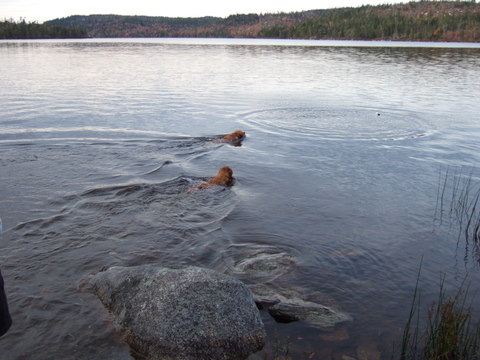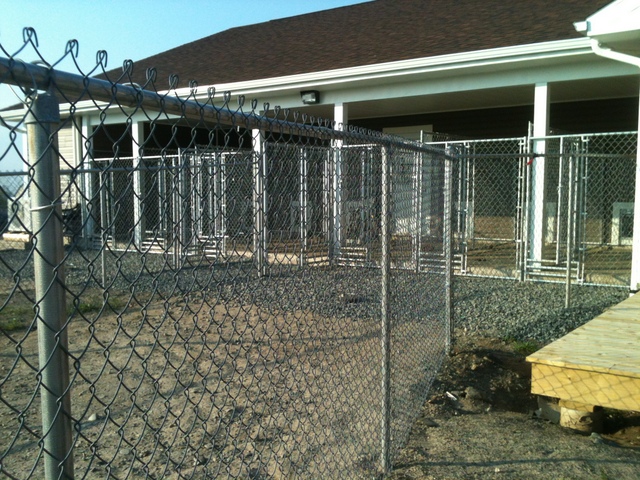 NEW INDOOR / OUTDOOR KENNELS
Saltydog Kennel's have moved to the rural community of Ardoise, Nova Scotia and are now located on 40 rolling acres of property for our pets to run and roam through. We are still just a small breeding kennel with the capability of a couple of litters per year. Our passion is field training and now we have the space to help develop our retrievers in a way that the breed was meant to work.
My wife Shelley has known Tollers for much of her life as she grew up with her dad's hunting dog named "Happy", a Schubendorf Toller from Eldon Pace of Shubenacadie NS. My first true interaction with the "little red dogs" didn't come until we decided to look for our first Toller. Shelley wanted to find a Breeder that had dogs resembling her pet from childhood. We happened across a kennel from the South Shore of Nova Scotia who's foundation breeding stock were all from Harbourlights Kennels of Yarmouth NS. Avery Nickerson of Harbourlights Kennels had worked closely with Eldon Pace of Schubendorf Kennels in re-establishing Tollers as a recognized breed with the Canadian Kennel Club in the late 1950's.
In the summer of 2004 we received our first Toller, Redland's Pegasus Decoy, better known as Deke, a male which we co-owned. Deke was our foundation stud dog. During the process of deciding to start our own kennel, two female dogs, Redland's Hot Chili Pepper and Redland's Red Slippers, came to live in our home. We had whelped two litters from each of these wonderful girls and in the process became hooked on the concept of having our own working and breeding kennel.
The objectives of our breeding program are to breed for sound temperament. health and correct conformation, and to maintain the retrieving instincts which make the Toller an excellent hunting dog as well as a fun and faithful family companion. Our recent activities include work within the St.John Ambulance Dog Therapy Program; CKC Competitive Obedience Trials and Conformation; and CKC Hunt Test Programs. Saltydog Kennel's have produced the only 3 Master Hunt Test titled NSDTR's in Nova Scotia. We advocate limited vaccinations and follow all Hip/ /Eye clearances for all of our breeding dogs as well as annual ophthalmologist eye checks.
If you are interested in acquiring a Toller give us a call, send an e-mail or write us a letter. We simply ask that you visit by appointment only. We will ask you to fill out our puppy buyer's questionnaire and if you live in the Maritimes we require that you visit us as we feel it is important for you to meet our Tollers and that we meet and get to know you as well. All our puppies are sold on a CKC non-breeding contract. Thank you and we look forward to meeting!
http://partnerlink.kuranda.com/15231