Presents
Redland's Red Slipper's "D" Jan.25, 2005 – May 22, 2020
Sire: Redland's Eastern Basil
Dam: Redland's Hot Chili Peper
Whelped: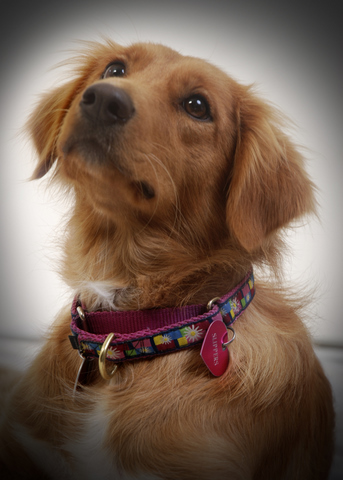 Redland's Red Slippers "D"
Achievements:
Our registered St. John Ambulance Therapy Dog, "Slippers" passed on May 22, 2020 at nearly 15.5 years of age. She was wonderful pet and had a presence that put everyone at ease whenever she was near. Slipper's gave us many wonderful Toller puppies and extended our line of "Harbourlights" Nova Scotia Duck Tolling Retrievers. She will be sadly missed by all who knew her!!!!

Pedigree of "Redland's Red Slipper's "D" Jan.25, 2005 – May 22, 2020″

Parents
GrandParents
GreatGrandParents
SIRE

Redland's Eastern Basil     

Harbourlights Nifty Duke

 Harbourlights Ala Gatter
Harbourlights Tricky Nicky
Harbourlights Cinniman Twist
Harbourlights Rip An Tare
Harbourlights Meg-A-Duck

DAM

Redland's Hot Chili Peper

CH Kare's Redland Rocket
Harbourlights Scotia Fog
Harbourlights Tawny Two
Redland's A Lazy Daisy
Harbourlights Salty Dog WC
Harbourlights Cinniman Twist